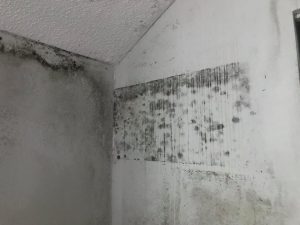 As the owner of Arrayofsolutions.com, I have learned that two new Mold Testing and Mold Remediation companies set up shop in Greenville County each week.  This helps Arrayofsolutions.com as this solidifies our position as one of the longest-standing companies in the Upstate.  Arrayofsolutions holds a spotless track record with seventy-five five-star reviews.  Because organic activity can cause illnesses, we are proud to have helped thousands of customers over the years.  Physicians often prescribe medication while not considering the air quality of the patient.  Customers can be allergic to their homes.  Customers report that when traveling away from home, they feel better.  Customers also report that the signs and symptoms of mold exposure return upon returning home.  We pride ourselves on gathering samples and identifying sources of contamination.  All work is warranted for life.  An array of contributing issues requires an "Array of Solutions."  (My middle name is Ray, and I was a contractor for years; my experience in construction has taught me how to identify and fix nearly any issue.  Contributing factors often include but are not limited to; Gutters and downspouts,  foliage, HVAC and ducting issues, sloping, and plugged drainage.)
Our goal is to be the least invasive and the most effective.  Guiding customers through the whole process fuels our passion for making people safe.  Most recently, we followed up on a Servpro quote that advised my customer they needed to remove all the walls to the tune of sixteen thousand dollars.  My customer called me disgruntled and upset.  We were able to dissuade the need for demolition as the organic activity was not significant enough to warrant removing walls.  Two days ago, our customer was trying to convey to the Landlord that they were experiencing health issues.  Air quality tests and physical swabs were taken to a nationally accredited environmental testing facility.  We documented and proved that the air quality was one thousand times higher than industry standards.  The young couple has three children under nine years, and they were all showing signs of mold exposure.  Sinusitis, Rhinitis, Hayfever, Allergy type symptoms are all too common.  We have also seen fatigue, brain fog, skin rashes, and many other health issues.
The steps we take to decontaminate homes often involve;  Quarantining the area of concern, HEPA AIR scrubbers, Hepa vacuuming, EPA-registered fungicide/mold inhibitor applications, HVAC coil cleaning, Vapor barrier install, Encapsulation, Dehumidifier installation, Fogging ducts, Hand wiping and scrubbing surfaces as needed,  Decontamination of keepsakes and more.