PROFESSIONAL MOLD REMEDIATION SERVICES IN GREENVILLE, SC
RELIABLE. FAST. QUALITY. (864)-710-6413
   MOLD TESTING AT JUST $250
WITHIN 35 MILES OF GREENVILLE, SC
We offer prompt, inexpensive mold testing & inspection in Greenville, SC within 24 hours of your inquiry.
WE PROVIDE COMPLETE MOLD REMOVAL SERVICES:
Looking for a mold testing and removal expert/contractor in Greenville, SC, and surrounding areas?  Array of Solutions will be the most affordable specialist company for this service. We offer guaranteed low-cost service compared to national and other local companies since 2005. It offers all the mold and water damage services: mold testing, mold inspection, mold removal, mold remediation, crawl space mold removal, air quality testing, etc. We are experts in black mold removal which is the most dangerous mold for your house. For over 17 years, Array of Solutions serves people in Upstate, SC areas with their household mold and water damage.
Our company is also expertise with other services like Water Damage Services, Basement Waterproofing, Crawl Space Solutions (encapsulation, mold removal, repair, vapor barrier, insulation, waterproofing, etc), Air Quality Testing, Air Duct Cleaning, and Hoarding Inspection & Cleaning.
Mold Inspection, Removal & Remediation Services:
Inspection your home for mold  remediation to set it up
Moisture source determination and detection
use of industrial water extractors, dehumidifiers, and other specialized equipment to efficiently remove moisture
The use of industrial HEPA air filtration equipment to purify the air and end mold spores
Application of antimicrobial and disinfectants might be applied to end mold spores and lower the risk of mold growth in the future
Insurance claim help
GREENVILLE MOLD TESTING & REMEDIATION
Many folks here in Upstate, SC specifically call about mold remediation and removal.  There is often a need for this, however, in the first stage, we do the process of mold inspection and testing processes. A mold inspection needs to be performed to see what exactly is going on to the house/property of mold damage and the requirements for remediation. Mold remediation is the process that includes mold removal along with cleaning, sanitizing, demolition, or other treatment, including preventive activities, of mold or mold-containment matter in your property/household.
Many times Crawl Space Encapsulation is necessary before any mold remediation inside the home.  crawl space solutions include but are not limited to mold remediation under the home followed by the installation of a thorough crawl space vapor barrier.  Crawl space vapor barriers should be at least six millimeters thick and completely cover all exposed earth.  Crawl space insulation may need to be removed before crawl space encapsulation to effectively do mold remediation.
If crawl space Insulation is affected by water damage, it may be failing and require re-fastening and positioning using small metal rods called Tiger Teeth.  Water Damage is the leading cause, requiring mold remediation, mold testing, and mold inspection.  Greenville, SC is one of the fastest-growing cities in the United States.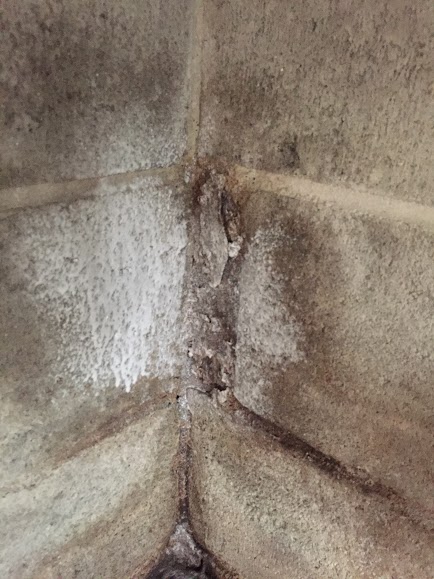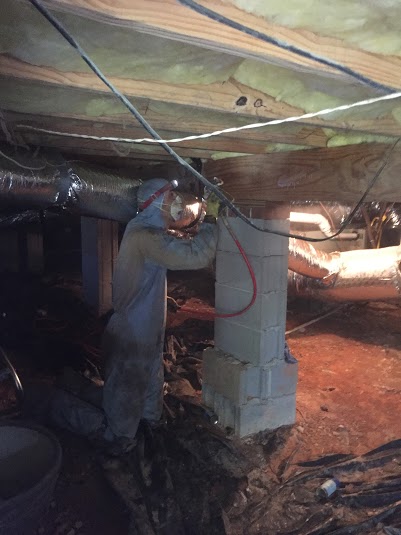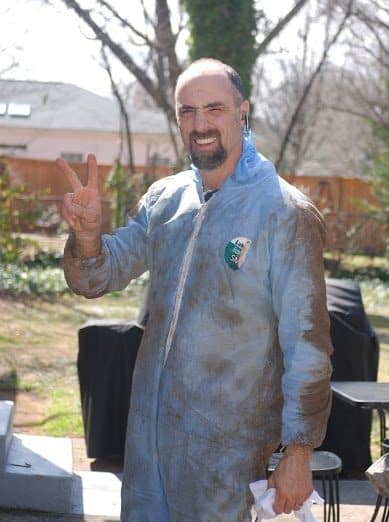 What Customers Say About "Array of Solutions"
Best Mold Testing Contractor

I called several "mold testing contractors" and mold clean-up folks. None of them seemed to know what they were talking about. However, when I talked to Doug at Array of Solutions, he was very knowledgeable and helpful. In addition, he was able to explain the facts vs. fiction when it comes to mold. He did a mold assessment in a very timely manner and had lab results for us quickly. I wouldn't call anyone else.
Outstanding Company

Wow! What a relief to find an honest mold remediation company with people that have integrity and will not take advantage of you. I contacted over 12 Mold companies in the Greenville area and found Doug and his team to be the most knowledgeable, honest and low cost solution for our mold issues. They did a remarkable job with great follow up! I would not use anyone else and I recommend Array of Solutions 1,000%!
EXCELLENT JOB!

Array of Solutions is the perfect name for this company. They respond quickly, are professional, and have years of experience in the mold remediation & crawl space. That expertise allowed us to see our options quickly and pick from the array of solutions they offered!
Now we are satisfied customers.
Great Customer Service

Great customer service and answered all questions I had regarding mold testing and removal. They are also timely in response to customer calls
WHY DO YOU NEED A MOLD EXPERT?
If buying or selling a home in Greenville, Mold Testing and Mold Inspections are going to be part of the buying and selling process.  Mold Inspections can prevent health issues such as; 'Sinusitis', 'Rhinitis', Hay-Fever, Allergies, Head-Ache, Fatigue, Insomnia, Skin Rashes, and oftentimes depression.
A Simple Mold Inspection can prevent future Mold Removal, and the need for Crawl Space Encapsulation, and or Insulation.  Although Arrayofsolutions.com offers the least invasive and most effective solution to your Air Quality issue, it can and sometimes does cost as much as two dollars per square foot when dealing with Crawl Space Encapsulation.
MOLD REMOVAL OFFERS
Offering discounts to senior citizens, the disabled, and veterans Arrayofsolutions.com will do all the mold treatments, air quality inspection, crawl space solutions, etc at the lowest possible price.


Array of Solutions
5300 Old Buncombe Road,
Greenville, SC 29609
In need of mold removal? Contact us today.