PROFESSIONAL MOLD REMEDIATION SERVICES IN GREENVILLE, SC
RELIABLE. FAST. QUALITY. (864)-710-6413
   MOLD TESTING AT JUST $250
WITHIN 35 MILES OF GREENVILLE, SC
We offer prompt, inexpensive mold testing & inspection in Greenville, SC within 24 hours of your inquiry.
Greenville Mold Removal Companies
The Array of Solutions LLC team strongly believes that everyone deserves a safe place to live and work. Professional Greenville mold removal companies get rid of mold in any space whether it be residential or commercial, so you and everyone around you can breathe easier and live healthier.
IDENTIFYING IF YOU HAVE A MOLD PROBLEM
Mold is a common term used to describe the growth of fungi on damp surfaces. It can be nearly impossible to get rid of without help from mold removal companies in Greenville SC that can perform an inspection and eliminate mold for good. Do you have a mold issue? Here are signs to look for:
Mold Growth in Specific Areas –

The most common type of mold that you may find in your home is Stachybotrys chartarum, also known as green bottle or black spot mold. This type of mold usually grows in damp areas like bathrooms and basements.

A Foul Odor –

The first sign of mold growth is usually an off-smell that is apparent to everyone and often lingers even after the source has been removed. Experienced Greenville mold removal companies use special tools like borescopes and infrared imaging to locate any and all mold so it can be cleaned up.

Illness or Allergies –

Mold can also lead to allergic reactions in susceptible people, causing or aggravating conditions such as asthma or allergic rhinitis. If a person with a sensitive respiratory system experiences symptoms such as wheezing or coughing and you have seen other signs of mold growth, then it is likely that they have been exposed.
WHY OUR CUSTOMERS LOVE US
We understand that you are calling mold removal companies in Greenville SC because you suspect that your home has become a health hazard due to mold. That is why we offer you personalized attention and high-quality service:
CMI (Certified Mold Inspector)

EPA-Registered

Locally Owned

20 Years in Upstate
ASK ABOUT OUR FREE QUOTES
Please reach out to us with any questions about how Greenville mold removal companies can help you successfully eliminate mold in your home or business. Email [email protected] anytime, or call Array of Solutions LLC at (864) 710-6413 for prompt attention today.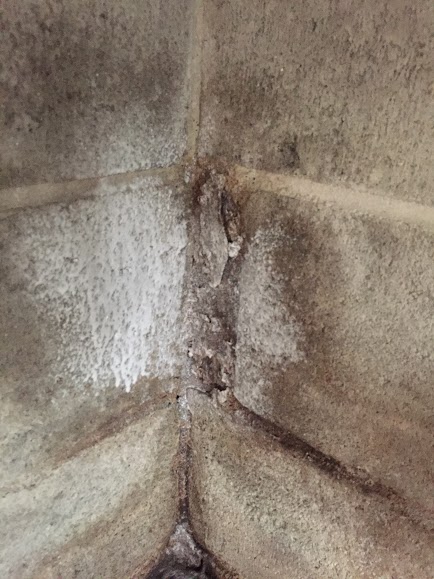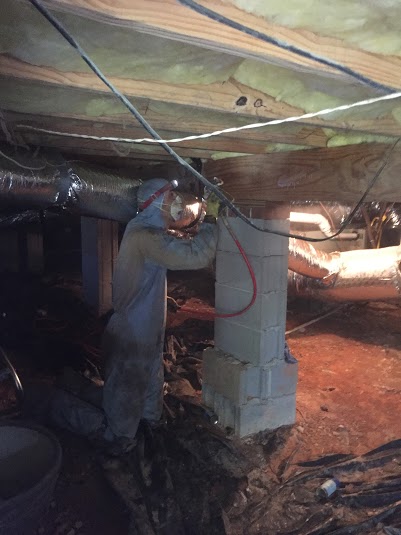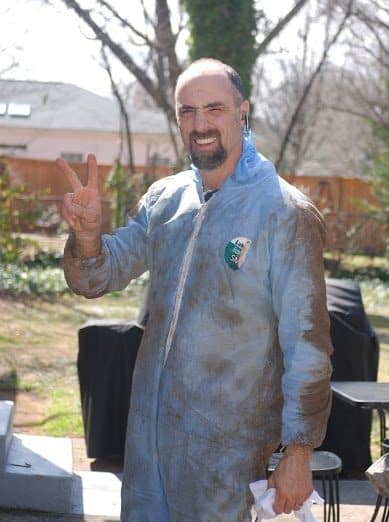 What Customers Say About "Array of Solutions"
Best Mold Testing Contractor

I called several "mold testing contractors" and mold clean-up folks. None of them seemed to know what they were talking about. However, when I talked to Doug at Array of Solutions, he was very knowledgeable and helpful. In addition, he was able to explain the facts vs. fiction when it comes to mold. He did a mold assessment in a very timely manner and had lab results for us quickly. I wouldn't call anyone else.
Outstanding Company

Wow! What a relief to find an honest mold remediation company with people that have integrity and will not take advantage of you. I contacted over 12 Mold companies in the Greenville area and found Doug and his team to be the most knowledgeable, honest and low cost solution for our mold issues. They did a remarkable job with great follow up! I would not use anyone else and I recommend Array of Solutions 1,000%!
EXCELLENT JOB!

Array of Solutions is the perfect name for this company. They respond quickly, are professional, and have years of experience in the mold remediation & crawl space. That expertise allowed us to see our options quickly and pick from the array of solutions they offered!
Now we are satisfied customers.
Great Customer Service

Great customer service and answered all questions I had regarding mold testing and removal. They are also timely in response to customer calls
WHY DO YOU NEED A MOLD EXPERT?
If buying or selling a home in Greenville, Mold Testing and Mold Inspections are going to be part of the buying and selling process.  Mold Inspections can prevent health issues such as; 'Sinusitis', 'Rhinitis', Hay-Fever, Allergies, Head-Ache, Fatigue, Insomnia, Skin Rashes, and oftentimes depression.
A Simple Mold Inspection can prevent future Mold Removal, and the need for Crawl Space Encapsulation, and or Insulation.  Although Arrayofsolutions.com offers the least invasive and most effective solution to your Air Quality issue, it can and sometimes does cost as much as two dollars per square foot when dealing with Crawl Space Encapsulation.
MOLD REMOVAL OFFERS
Offering discounts to senior citizens, the disabled, and veterans Arrayofsolutions.com will do all the mold treatments, air quality inspection, crawl space solutions, etc at the lowest possible price.


Array of Solutions
5300 Old Buncombe Road,
Greenville, SC 29609
In need of mold removal? Contact us today.