,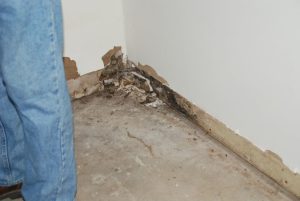 Mold Removal Simpsonville, SC
Are you looking for a mold expert in Simpsonville, SC? Then your local mold removal company Array of Solutions is always available to give you a prompt mold testing result within 24-hours of your inquiry. we offer mold removal in Simpsonville, SC at a better price. As Array of Solutions situated in Greenville, SC so, it is a quick transport for us to provide our services in Simpsonville.
Why We Need Mold Removal?
Mold is a fungus that grows and spreads in our useful things, walls, crawl spaces, or in other parts of our building. It is very much essential to remove mold from your house. Because it can cause mold sickness as well as damage to the thing in which it is spreading. Mold can cause health issues like; Head-Ache, Fatigue, 'Sinusitis', 'Rhinitis',  Allergies,  Insomnia, Hay-Fever, Skin Rashes, and oftentimes depression. Also, the air quality is also affected due to the mold in your home, as it smells bad. So it is quite necessary to go for mold testing and then removal while you going for buying or selling home. If you are buying/selling home in Simpsonville, SC then, contacts Array of Solutions for a quick mold testing.
Mold removal is associated with the process of mold inspection, mold testing, and mold remediation. People in some cases try themselves to remove the mold in their homes. But it may not be a successful process if a huge range of mold affected. So it is always to consult a mold expert in your locality.
Mold Testing & Removal with Array of Solutions
Douglas Whitehead II is the owner of the mold removal company Array of Solutions. He is an expert in mold removal as he is providing this service seamlessly for more than 12 years to the Greenville, SC customers. He engages many professionals and recent technology for this work. Although he demands a comparatively low price for these services but provides more quality work than big international companies. It happened that Array of Solutions was called for a better finish of crawl space mold removal work after the work of a big company. So people of Greenville is always thankful to Array of Solutions and Douglas Whitehead for his expertness in mold removal.
We are charging $150 for mold testing in Simpsonville, SC.
Visit our website and its services and call us @ (864) 710-6413